We're inspiring the world to escape
We currently have
4

roles live in View Them
About Us
Secret Escapes operates in 21 countries worldwide and is the UK's biggest members-only website that runs best-in-market flash sales of four-and five-star hotels and holidays. We offer our members exclusive rates of up to 70% off.
We already have more than 42 million members worldwide and a social-media following the size of a small country, and you can now find us everywhere from Spain to the US, from Sweden to Italy, Poland and Norway, from Germany to Switzerland, and elsewhere too. Founded in 2011, we're (over 500 of us globally) doing big things fast and it's all very exciting.
Working for Secret Escapes in the Netherlands
The Dutch and Belgium website of Secret Escapes launched in 2015. Our office is located in the beautiful city of Amsterdam, Amstel 62. The office and the location are great. There are lots of lovely restaurants in the close vicinity of the office or you can just grab something to go!  We are a team of 10 in the Amsterdam office with ambitious growth plans. We all like to catch up with other team members, share best practices and enjoy after work drinks and food.
"I am huge travel fanatic myself, it's so cool to be involved with setting up amazing travel deals on a daily basis. Working at Secret Escapes means working in a great vibe with a positive and ambitious team. At Secret Escapes your input is seen as valuable and you can actually make a difference. "
Floris Hendriks, Head of Hotels BeNeLux
"I like working at Secret Escapes because it's an Energetic, Inspiring organization with fantastic team Spirit!"
Odele Bishop, Junior Sales Manager Hotels BeNeLux
Secret Escapes on Instagram
Secret Escapes Values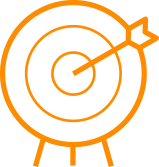 We Believe in our Vision
We're passionate about Inspiring the World to Escape, we don't just want to sell things to people, we truly believe we're helping our customers have better experiences.

We're Open-minded
We ask for help, we listen and we learn – you'll not hear anyone saying 'it's my way or the highway'. Our people are smart, our leaders consistent – everyone's opinion counts and the winning formula is a mix of big, new, smart thinking and a desire to get things done.

We Love Data
Build. Measure. Learn. Iterate. There's no blueprint for success - we all recognise that it's up to us to choose the direction we travel in. A gut feel doesn't cut it when we have data at our finger tips.

We Always Deliver
But our energy isn't ever wasted. Running through our veins is a deep-rooted pragmatism; we're a team of people that are data-driven and execution-focused. We reach our goals by taking the most effective, direct route and we always get the job done.

We're Good People
We combine our desire to win, deliver and be brilliant with a genuine humanity and integrity. It's a real privilege to work with people we like. We promote from within and we invest in our team.

We Love Our Work
We expect work life to be challenging, rewarding and fun. We're proud to be building something special. In short, we give it everything we've got.